Iedere dag nieuws per email ontvangen?

Wil je op de hoogte blijven van het laatste nieuws op het gebied van gezondheid en voeding ? Dan is er nu zes dagen per week een overzicht van nieuws uit zowel de alternatieve als mainstream media. Wil je ook de dagelijkse updates volgen dan kun je je hier abonneren op de dagelijkse nieuwsbrief.
---
Waardeer je dit nieuws like / deel dan svp onze dagupdates op Facebook
---
16 juni Eindhoven gratis bijeenkomst Zelfgestuurd Welzijn
Amper bewijs dat gematigd drinken goed is voor het hart
Amsterdamse agenten krijgen bodycam, maar niet iedereen is er blij mee
Angst voor toekomstige gebeurtenis schuilt in specifiek hersengebied
Arts en patiënt denken verschillend over de behandeling
Autostoeltjes steeds veiliger - 'Beter om tot 2 jaar andersom te zitten'
Bevers vergroten de biodiversiteit
Busacties om medicijnen te gaan shoppen hebben kiwimodel springlevend gemaakt
Camera's moeten dierenleed in Nederlandse slachterijen voorkomen
COA-onderzoek onafhankelijk? We worden erin geluisd
De vrijwilliger is met uitsterven bedreigd
Derde van Nederlandse voedsel verdwijnt nog steeds in afvalbak
Dierenarts uit Rolde krijgt voorwaardelijke boete voor leveren antibiotica
Dit ruikt naar criminalisering van cannabisgebruik
Dit zijn de censuurregels van Facebook
Een aantal soorten gehoorbescherming en hun toepassing
Eet een handje noten per dag, en je leeft bijna twee jaar langer
Er vlogen vorig jaar 71 procent minder plastic tasjes over de toonbanken
Eric Elbertsen - Ervaringen met Mindfulness
Extra spannende seks? Train je bekkenbodemspieren
Facebook-handleiding gelekt - Wat mag wel/niet
Foto's op pakjes sigaretten schrikken niet af
Harderwijk is een stukje natuur rijker
Helpen neurogadgets de concentratie te verbeteren?
Het Centrum Seksueel Geweld krijgt meer meldingen dan verwacht
Het effect van longkankerscreening op stoppen met roken
Hoe herken je een burn-out?
In het regenwoud gaan ze nooit met pensioen
Is gepersonaliseerde voeding de toekomst?
Katten helpen tegen stress in Japans bedrijf
Kinderarts leefde twee weken als chronisch zieke
Meer ambitie nodig voor arbeidsgehandicapten
Nationale darmkankerscreening kiest opnieuw hetzelfde poepbuisje
Niemand staat nog stil bij de voetganger
Noordpool lijkt sneller te ontbinden dan gevreesd
Op Spitsbergen is de zaadbank overstroomd die gewassen moet beschermen bij grote nood
Orgaandonatie moet een keuze blijven
Paul Offit spreekt per ongeluk de waarheid over BMR en autisme
Probioticum Bifidobacterium bifidum MIMBb75 vermindert klachten bij IBS
Recordaantal asbestslachtoffers met longvlieskanker
Schuldvraag verdrinking tijdens schoolzwemmen
Shell-topman hekelt klimaatontkenner Trump
Studie - gevaccineerde kinderen heftig ongezonder
Verhogen pijnstillers risico op hartaanval?
Wanneer je dochtertje een psychopate blijkt te zijn en op haar knuffels oefent hoe ze mensen gaat vermoorden
Welvaartsziekten vormen een nieuwe bedreiging voor Afrika
Wetenschappelijke fake-tijdschriften
Ziekenhuis Gelderse Vallei onder verscherpt toezicht
Zorgsector fraudeerde vorig jaar voor 5 miljoen euro
Zwitserland stapt uit kernenergie
---
Quotes
---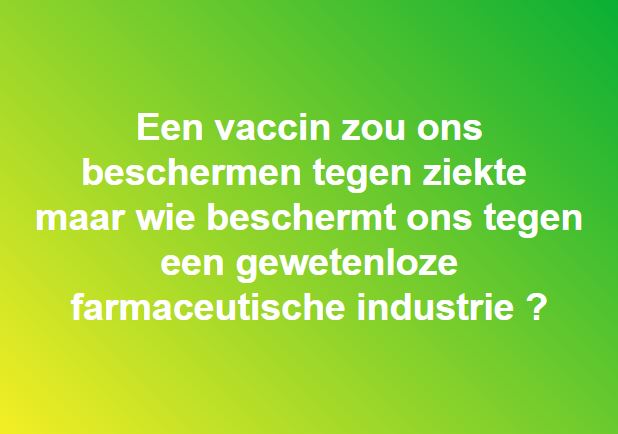 ---
Televisie
---
Mind of the universe
Wij zijn een diersoort met een technologisch brein. Wij overleven door technologie. Wij kunnen niet meer zonder. Wij zijn Homo Technologicus. We halen fenomenen en materialen uit de natuur en verbeteren die en maken daarmee nieuwe materialen. We maken een robotskelet waarmee we verlamden weer laten lopen. Of we maken een breinnetwerk waarin de hersenen direct met elkaar verbonden zijn. Jonge makers zoeken technische oplossingen voor mensen die leven in omstandigheden waar nog niet veel is.
---
Boer zoekt baan
Twee boerenfamilies vertellen openhartig over het zware leven achter de prachtige gevels van hun boerderij. Door complexe Europese regelgeving en de extreme lage melkprijs kunnen ze hun hoofd niet meer boven water houden en stoppen met hun bedrijf, net als vele andere boeren. Je zou het een stille revolutie kunnen noemen, die zich op het Nederlandse platteland voltrekt: het boerenbedrijf is aan het verdwijnen.
---
Voedselverspilling
Ieder van ons verspilt elk jaar ruim 100 kilo voedsel. We blijven op grote schaal goed voedsel weggooien, ondanks alle afspraken die er wereldwijd gemaakt zijn. De Verenigde Naties willen dat in 2030 de voedselverspilling met 50% verminderd is. Ook de Europese Unie en onze eigen nationale overheid heeft doelen gesteld om de verspilling tegen te gaan. Zo heeft de minister van Landbouw al in 2009 besloten dat de voedselverspilling in 2015 met 20% moet zijn verminderd. Ondanks alle goede bedoelingen en inspanningen is dit niet gelukt. Sterker nog, de voedselverspilling is in Nederland al die jaren nauwelijks gedaald.
---
Moties vandaag in de Tweede kamer
---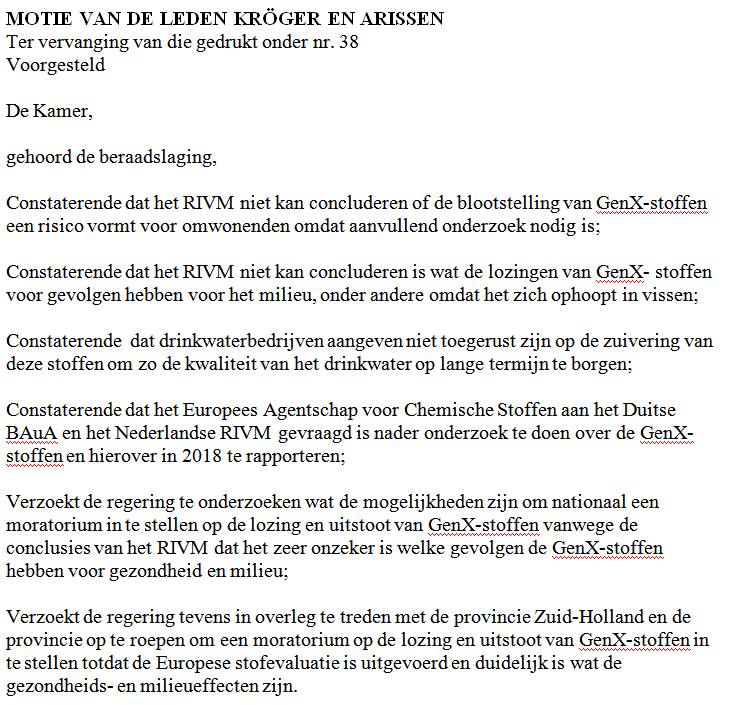 ---
Videos
---
Addiction and Trauma, Scott Kiloby
Antarctica - Revelation about sea creature could shed light on climate change
As of Jan. 1, 2017, farmers need a veterinarian's approval to use antibiotics
Ashleigh Baird - Freedive against all odds
Can famine in Africa be contained? - Inside Story
Continuous Waves Of Galactic Energy/Perseus
Controlled Opposition In The Truth Movement
Dissolve Neck Pain & Stiffness
Free supermarket offers products thrown away by restaurants and caterers
Intermittent Fasting & Hunger
Jordan 2017 - How can energy assets be deployed to shape a sustainable future?
Markus Rothkranz Ticket to Paradise Speech
Nigel Farage discussion with mainstream media on their lefty bias
The News Is Now Distractions - Morris
This floating food garden in NYC has 200 vegetables you can eat for free
UK - New cigarette packaging aims to burn out smoking
---