Iedere dag de laatste nieuwtjes per email ontvangen?

Wil je op de hoogte blijven van het laatste nieuws op het gebied van gezondheid en voeding ? Dan is er nu zes dagen per week een overzicht van nieuws uit zowel de alternatieve als mainstream media. Wil je ook de dagelijkse updates volgen dan kun je je hier abonneren op de dagelijkse nieuwsbrief.
---
Waardeer je dit nieuws deel dan svp onze updates op sociale media
---
Nederlandstalig nieuws
---
NL - Afval rapen op arctische stranden - 2000 stuks in anderhalve week
NL - Agente redt man met niet-reanimerenketting: 'Hij is nu zo blij dat hij leeft'
NL - Als je dit leest snap je ineens waarom het financieel zo slecht gaat met zorginstellingen
NL - Beantwoording Kamervragen over zorgen om privacy en informatiebeveiliging in het onderwijs
NL - Betaalbaar drinkwater is geen luxeproduct maar moet een basisrecht blijven
NL - Blind geloof in het nut van fluoride
NL - Borstkanker overleefd? Half uur lichaams-beweging per dag halveert sterftekans
NL - Cameraman verbaast hele wereld met indrukwekkende beelden van springende bultrug
NL - De Consumentenbond waarschuwt dat frisdrank en vruchtensap het gebit doen slijten
NL - De duurzame economie heeft een nieuwe maatstaf nodig
NL - De levenslessen van neuroloog Emile Keuter 'Een onbegrepen klacht is ook echt'
NL - De rouw negeren is als doorrijden met een lekke band
NL - Dierenbeschermingsorganisatie start petitie tegen varkensstal Nijnsel
NL - E-sigaretten zijn mogelijk net zo gevaarlijk als gewone sigaretten
NL - Een zee vol drijvende doppen
NL - Gebromeerde plantaardige olie - Schadelijk additief
NL - Geldverslindend plan voor nieuw Europarlement in Brussel moet van tafel
NL - Gelukkig zijn – door Pieter Stuurman
NL - Getuigen nodig voor onderzoek naar doodgereden ganzenfamilie
NL - Goed bestuur kan voedselrellen door klimaatverandering voorkomen
NL - Het door neonicotinoďden veroorzaakte gebrek aan insecten was de doodsteek voor de korhoenders van de Holterberg
NL - Hoe ons hout illegaal wordt gekapt in Cambodja
NL - Honderden betogers in Brussel voor de sluiting van de slachthuizen
NL - Hoogopgeleide zzp'ers verdienen gemiddeld 30% minder dan collega's in vaste dienst
NL - Kan belasting gelukkig maken?
NL - Kinderen krijgen inzage in dossiers Karbaat
NL - Klimaatbeleid - een hersenschim
NL - Kunstmatige algen geplaatst in Middellandse Zee
NL - Lucht in auto's giftiger voor kinderen dan buitenlucht
NL - Luchtvervuiling in de auto tien keer erger is dan daarbuiten
NL - Mark Almond (Oxford) waarschuwde al begin 2016 tijdens FVD-referendum conferentie voor de gevolgen.
NL - Met de hand eten leidt tot gezonder eetgedrag
NL - Nog geen eeuw geleden bekeken wij zwarte mensen in 'human zoos'
NL - Noordpoolgebied bezaaid met afval uit zee
NL - Onderzoek effecten ramadan op gedrag
NL - Ongeboren baby voelt elke druppel alcohol
NL - Openbaarmaking tuchtuitspraak zeer belastend
NL - Overal wetenschappers, niemand die de kraan repareert
NL - Overgewicht is groot probleem bij mensheid
NL - Prostaatkanker verhongert door combinatie van curcumin en ursolic acid
NL - Protest tegen Yulin honden- en kattenvleesfestival
NL - Roberto Carlos erg boos na dopingbeschuldigingen
NL - Slapeloosheid niet alleen 'tussen de oren', ook dna speelt een rol
NL - Stikstof veroorzaakt kalkgebrek bij jonge vogeltjes
NL - Tientallen kalfjes gered bij brand in Dwingeloo
NL - Vaginale schimmelinfectie? Durf erover te spreken!
NL - Vrienden maken ons gelukkiger dan familie
NL - vrouwelijke hardlopers met laag gewicht hebben meer risico op blessures
NL - Vrouwen onder de 30 jaar brachten nog nooit zo weinig kinderen voort
NL - Vrouwenemancipatie ondermijnd door gebrek aan landrechten
NL - Wetenschappers - "Stop het seksloze tijdperk"
NL - Wijkpaleis moet pand verlaten, eenzame mensen de dupe.
NL - Witte leugens dienen Groene Leugen Waddenbeheer
NL - Zorgverzekeraars Nederland negeert opdracht van Tweede Kamer
---
Main stream TV
---
De dromer
De mens is een dromer. Hij maakt grootse en ogenschijnlijk onmogelijke plannen en bedenkt onbereikbare utopieën. Dankzij de kracht van de gedroomde werkelijkheid en het volhardingsvermogen van de mens blijkt het onmogelijke soms toch mogelijk. Dromen voeden de geest, ze maken een nieuwe wereld. Wetenschappers in deze aflevering: Segenet Kelemu, planten- en insectenonderzoeker (KEN). Zij wil met nieuwe ecologische landbouwtechnieken (het push-pullsysteem) en de Afrikaanse kennis van insecten de wereld veroveren; Juan Maldacena, theoretisch fysicus (VS).
---
De werkelijkheid van ideeën
Wat drijft onze zoektocht naar de waarheid? En waarom zijn sommige van de meest complexe theorieën ook de mooiste?
---
Iemand zoals ik
Birsen Basar, een jonge Turks-Nederlandse vrouw, reist samen met haar vriend Mehmet naar Turkije om het taboe rond autisme te doorbreken. In verschillende steden geeft Birsen presentaties over autisme en praat ze met kinderen met autisme, hun ouders, hulpverleners en leraren. Ze stelt de vraag:'Ken je iemand zoals ik? Het blijkt niet eenvoudig iemand te ontmoeten zoals zijzelf. De film geeft een indringend beeld van de situatie van jongeren met autisme en hun ouders in Turkije. Er zijn weinig voorzieningen, kinderen krijgen maar moeilijk toegang tot onderwijs en ouders worden niet begrepen. Tegelijkertijd stuiten Birsen en Mehmet op hoopgevende initiatieven van ouders die voor de rechten van hun kinderen opkomen en zelf nieuwe opvanginstellingen opzetten. Door Birsen te volgen op haar reis krijgt de kijker een goed beeld van Birsens eigen autisme.
---
De Friese euro in Mozambique
Na zeven jaar eindigt in juni het Friese sanitatieproject Schoon water voor Mozambique van de provincie Fryslân en het Fries waterschap. In acht steden is met succes gewerkt aan verbetering van de sanitatie. Met schoolprojecten, aanbieden van voorzieningen als toiletten en bewustwordingsprogramma's voor gezinnen. Omrop Fryslân maakte een documentaire over het project in 2013. We keken in Xai Xai en de hoofdstad Maputo hoe het ging met projecten waar iedere Fries een euro per jaar aan betaalde.
---
Quotes
---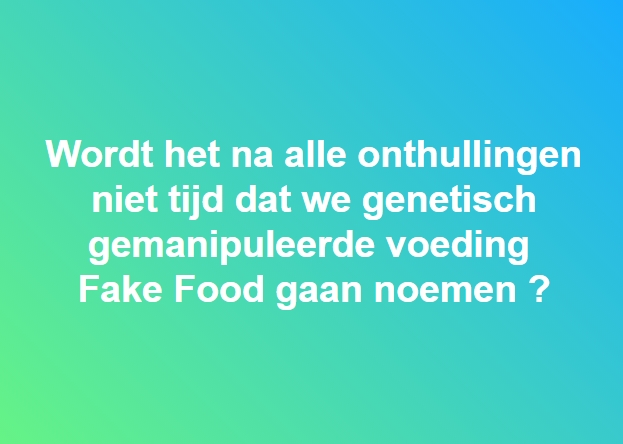 ---
Alternatieve TV
---
The Rhino Guardians
The Rhino Guardians from Dan Sadgrove on Vimeo.
In 2016 I travelled to South Africa to visit The Black Mambas - the worlds first all female anti-poaching unit operating in the Balule Game Reserve in South Africa. Coming from disadvantaged communities and breaking strong patriarchal tradition, these courageous women focus on eliminating illegal wildlife trade through conservation, education and the protection of wildlife, helping to ensure the long term survival of threatened and endangered species in the area. Each day they patrol up to 20km, unarmed, looking for poachers, wire-snares, and break-ins along the fence line. Their lives are at constant risk from poachers and the dangerous wildlife they protect.
---
Video - "Bootstraps" Will Make the Case for Universal Basic Income
Video - Cotton swabs send dozens of U.S. children to ER every day
Video - Hunting for icebergs off the coast of Labrador
Video - Hunting With The Matis Tribe - Tribe With Bruce Parry - BBC
Video - Locked up indefinitely? No lawyer? No trial? If you think this can't happen to an American citizen, think again.
Video - Lonely Baby Dolphin at Loro Parque
Video - Reducing Lung Congestion with the Salt Inhaler
Video - Scientists may have found cure for gray hair and baldness
Video - Sea Level Rise due to Global Warming Threatens Vancouver
Video - Shelter In Place | An intimate portrait of a community battling against Big Oil.
Video - Study finds sea salt is contaminated with microplastics
Video - The Truth About Fascism | Lauren Southern
Video - The Weaponization of Information in the War of Terror
Video - Wastewater management in Peru | DW English
Video - Waterpokken in de media - Nederland vs Amerika
Video - What Caused This Doctor to See 'Miracles' In His Practice
---